What we do
Family Portrait Photographer Sydney
Capturing the moments that matter
Families are the first group we're ever truly a part of, forming the nucleus of our world from birth right up until adulthood.
So much of our life is shaped by the experiences, conversations and moments shared with our parents, siblings and children over the years, but seldom do we pause to capture these events, which is what makes family portrait photos so special.
"Nicholas made us feel at ease during the whole experience by making it fun, yet professional. Our portraits reflected this and we are always getting lovely comments from family and friends who see these prints on our walls."
Mel, family photography client
Family Portrait Photography Session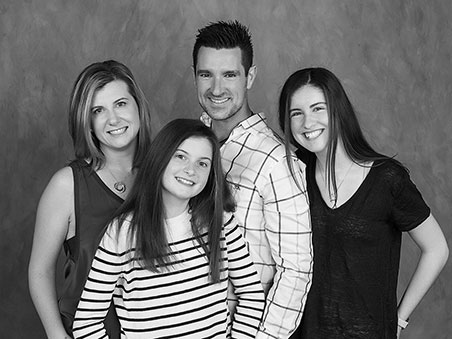 With so much going on, it takes presence of mind to document the phases of your family's life for posterity. So, if you're reading this page, congratulations — you've taken the first step towards making sure an evocative and articulate photographic record of your family exists for future generations.
At Fine Photography, we see ourselves as generational documentarians, artists trusted with capturing the real mood and beauty of your family at all stages in life — from welcoming new life to preparing to farewell matriarchs and patriarchs of the family.
Arranging a black and white portrait can initially feel overwhelming: your teenage boy may feel like getting professional family photos taken is absolutely the worst way to spend time in the world; or your 4 year old girl may insist on wearing a particularly inspiring tutu.
Don't let your concerns about how your children (or camera-shy partners) will behave in front of the camera put you off: we've worked with hundreds of families and achieved wonderful outcomes for all.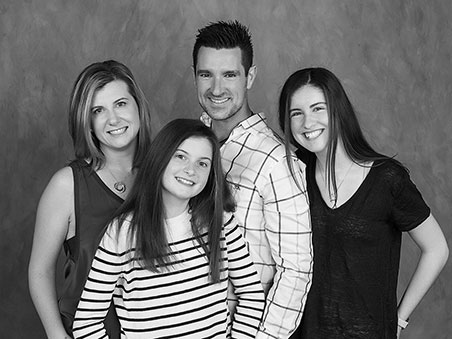 After meeting your family and getting them comfortable, our team will bring out their best attributes without watering down the true character of who they are.
Are you interested in family photography Sydney, or want to know more about what to expect from a family portrait photography session with us?
Sydney Family Photography Gallery
Request an appointment
Let's discuss your photography experience.